I finally did it. I'm on the road for the winter seeking out better places to be than upstate NY. Although the trip down south did have it's cold moments. First night in a closed campground, the winds were gusting at 40+ and temps were in the lower 20s. The owner sent an employee to turn on the electric for the night. Second night was just as cold but no wind. I'm glad I got the water lines drained & blown out.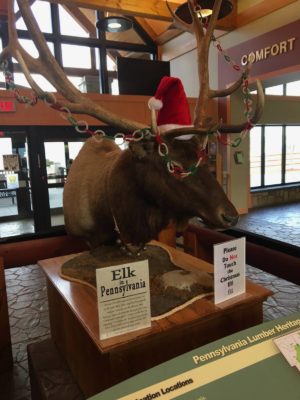 Proving that some of people that you meet while rving become friends, I met up with Kevin who I had met with his wife Suzanne at Betty's RV Park in Abbeville LA. He picked me up on my first night in Savannah at Skidaway State Park & took me out to Sandfly BBQ for some of the best BBQ I've had on the road.
Two days later I went to the Marina where his boat was docked & spent the day. We took the boat out in the river for a couple of hours & I cooked dinner dockside on his new stainless marine grill. A wonderful & memorable time.
On a recommendation I went to the Salt Springs Camping area in the Ocala National Forest. Great campground & very friendly people. Gary & Donna, Bill & Sherry to name a few.
One thing that I realized was how dependent we are on our electronic connectivity. Salt Springs has no wifi or ATT cell service, thus no hotspot. At least I can still type the blog. I did get up to the office once to do some texting and e-mailing. To all those that thought I was lost, I was for awhile. Not all bad.
Went to an RV resort on the Gulf waters and paid extra to be looking out over the water. Great view from my front window. This was what I pulled up to.
Two days there and left in the rain to go to Ft Pickens campground in the Gulf Islands National Seashore. Remote but wonderful with character and friendly people. Finally met Harry's friend Lynn who I camped next to for the week. Behind us was one the most hospitable couples I've had the pleasure to meet, Cecil and Becky. In addition to happy hour around the campfire most evenings, I spent Christmas day having dinner with them and Lynn. On my last day they invited me for a going away breakfast. Wonderful people that I look forward to meeting up with again.
More to come. I'm posting on New Year's Eve getting ready for a White Trash RV party at Betty's RV Park in Abbeville, LA. Pouring rain but at Betty's it doesn't matter. I'll be posting a seperate entry describing my week spent here.